Reclaim Your Power Sticker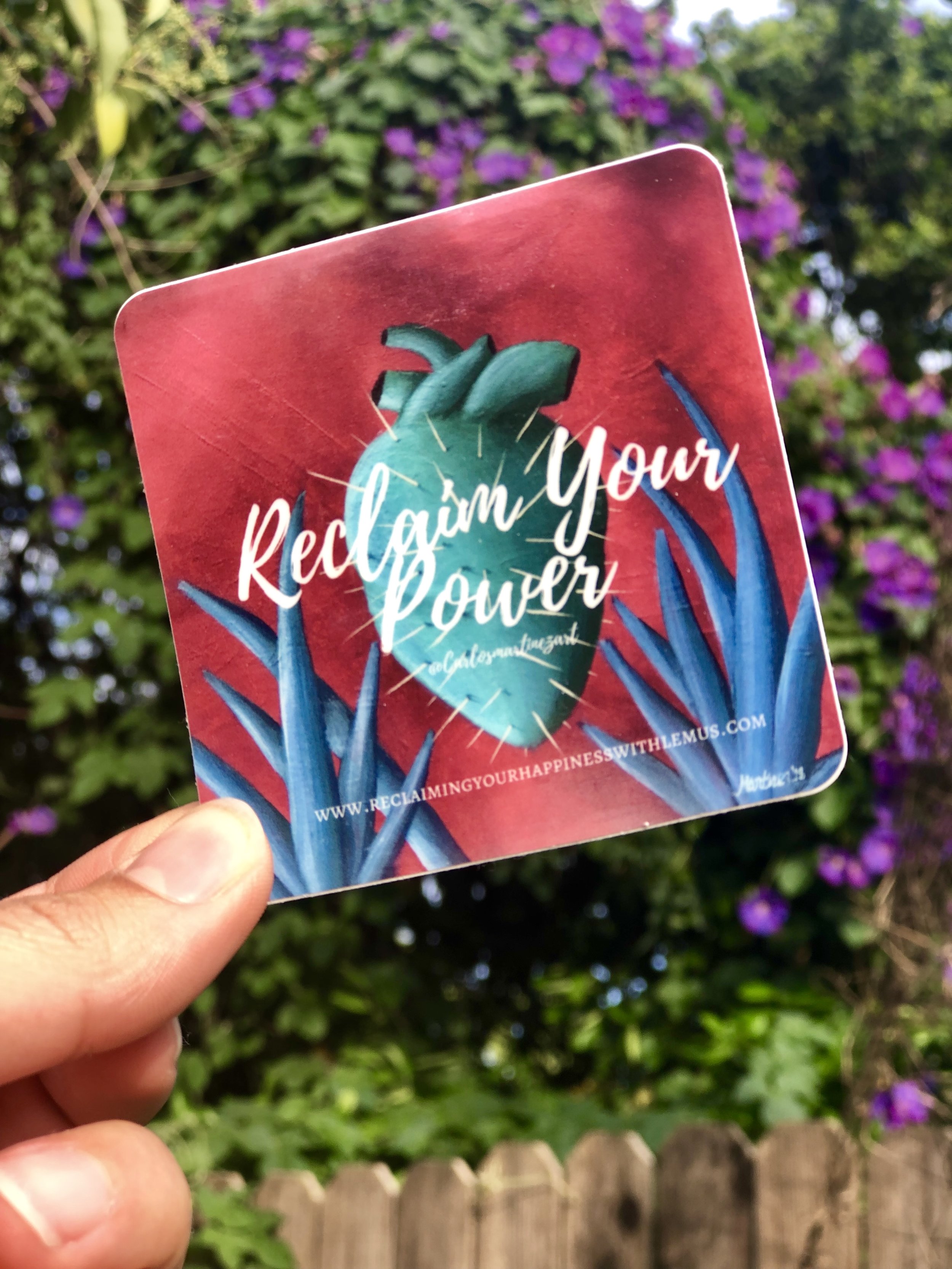 Reclaim Your Power Sticker
Reclaim Your Power 3 X 3 inch stickers are here! For a while now, it has been a dream of mine to launch a sticker via Reclaiming Your Happiness with Lemus. I wanted to release something that exemplified resiliency, empathy, and Mother Nature and this sticker embodies that.
This sticker also allows for each individual to think about what it means for them to reclaim their power.
My platform is one of community and the artist behind this piece of art is a treasure. @carlosmartinezart (on Instagram), thank you for working with me on this. I'm thrilled that two men of color could produce something so radically beautiful. Y'all, go follow him; I promise it's worth it!